Mahi Toi Art Works
Somewhere down the road, walking in the darkness, I concluded that all art originates in the heart of its creator.
Somewhere down the road, in the night, I decided that all authentic art is the concrete expression of the soul of its maker. Anything else is Illustration. That gave me hope and strength. When I realised that my mahi (work) was the ongoing expression of who I was/am, it gave me direction.
You see, what is here is not how you see the world. My art work is how I see the world. It is the outward expression of my inner journey, which what I have to offer you, e te whānau, my family.
Engari (therefore), I offer them to you as an expression of who I am and what I see.
If the work speaks to you, then you may wish to join my hikoi wairua (soul journey) and keep one of the marker posts.
Copyght secured by Digiprove © 2019 Tony Bridge. All Rights Reserved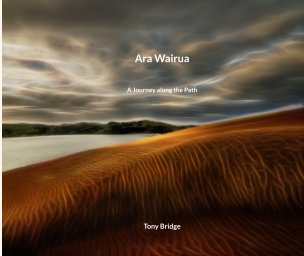 Ara Wairua A Journey along the… By Tony Bridge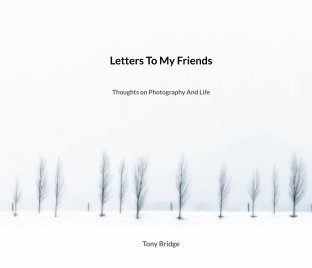 Letters To My … Thoughts on Photogr… By Tony Bridge
Book Preview Facebook Twitter Instagram Linkedin Pinterest
© Tony Bridge. 2019. All rights reserved
Website Made with
by Frantic Fantail
Pepeha
Tihei mauri ora
Ko IO te matua
Ko Tangaroa raua ko Tāwhirimātea raua ko Tāne Mahuta ngā atua
Ko te tiirairaka me te kahu me te tohora ngā kaitiaki
I te taha o toku papa
Ko Pukerangatira ki Tauwhare te maunga
Ko Hokianga te moana
Ko Punehu te awa
Ko Matawhaorua te waka
Ko Waiparera te marae
Ko Te Rarawa te iwi
Ko Tahaawai te hapu
Ko Paiaha te whānau
I te taha o toku mama
Ko Takitimu te maunga
Ko Awarua te moana
Ko Ōreti te awa
Ko Endeavour te waka
Ko Ngāti Wikitoria te iwi
Ko Groves te hapu
Ko Fox te whānau
Ko Tony Bridge toku ingoa
He tu poto tēnei
Ki te whakautu
Nga mihi kua mihia.
Tēna koutou, tēna koutou, tēna koutou katoa.
Ki ngā aihua maha
Haere, haere, haere.
Who I am
Behold my right to speak
IO is the Creator
Tangaroa, Tāwhirimātea and Tāne Mahuta are my gods
The fantail, hawk and albatross are my guides
On my father's side
Pukerangatira to Tauwhare is the mountain
Hokianga is the ocean
Punehu is the river
Matawhaorua is the canoe
Waiparera is my marae
Te Rarawa is my tribe
Tahaawai is my hapu
Paiha is my family
On my mother's side
Takitimu is my mountain
Awarua is the water
Ōreti is my river
Endeavour is my canoe
Victorian settlers is my tribe
Groves is my sub-tribe
Fox is my family
I am Tony Bridge
I stand for a short time
To speak to you
My respects to those who have spoken
Greetings, greetings to you, greetings to all of you
To those who have gone before
Welcome, welcome, welcome.