Taku haerenga- My Journey
Taku haerenga- My Journey
For we Māori, whakapapa is everything. It defines us and tells us who we are. It connects us to time and place. We look into the swirling mists of things yet to come with our eyes upon what has passed. We stand on the shoulders of our tupuna, uplifted by them so we can stare over the parapet of the present into the future.
On the top row of the bookshelf in my lounge is an old photograph, framed in white and sitting on a small wooden easel. It is a portrait of my mother and father on their wedding day. Both are smiling at the camera. My father, smooth and sophisticated in a double-breasted suit and Brylcreemed centre-parted hair, is channelling his inner Clark Gable. Beside him, my mother floats ethereally in a gauzy, glowing froth of white, lace and elbow-length gloves. My father's grin is broad, confident and compelling; my mother's smile is a little quieter, with that curious lopsidedness she would display throughout the rest of her life. Both appear happy with their decision to face the future together. My father has made his way south from the Hokianga Harbour in Northland to Tapanui in Southland, via World War II and a new career in the New Zealand Forest Service. He has met my mother at a dance in Invercargill. She, in her early thirties, in a society where it is normal and expected to be married and pregnant by 22, believing spinsterhood is all that lies before her, has been swept off her feet by his good looks and charm.
l
w do
,
, onerousthe as
;,h,a –telllikeHis,,
e
,Indeed
inner n excellent
mantra
Copyght secured by Digiprove © 2019 Tony Bridge. All Rights Reserved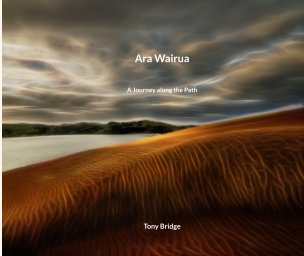 Ara Wairua A Journey along the… By Tony Bridge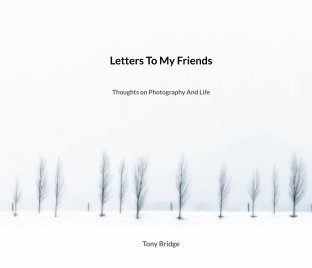 Letters To My … Thoughts on Photogr… By Tony Bridge
Book Preview Facebook Twitter Instagram Linkedin Pinterest
© Tony Bridge. 2019. All rights reserved
Website Made with
by Frantic Fantail
Pepeha
Tihei mauri ora
Ko IO te matua
Ko Tangaroa raua ko Tāwhirimātea raua ko Tāne Mahuta ngā atua
Ko te tiirairaka me te kahu me te tohora ngā kaitiaki
I te taha o toku papa
Ko Pukerangatira ki Tauwhare te maunga
Ko Hokianga te moana
Ko Punehu te awa
Ko Matawhaorua te waka
Ko Waiparera te marae
Ko Te Rarawa te iwi
Ko Tahaawai te hapu
Ko Paiaha te whānau
I te taha o toku mama
Ko Takitimu te maunga
Ko Awarua te moana
Ko Ōreti te awa
Ko Endeavour te waka
Ko Ngāti Wikitoria te iwi
Ko Groves te hapu
Ko Fox te whānau
Ko Tony Bridge toku ingoa
He tu poto tēnei
Ki te whakautu
Nga mihi kua mihia.
Tēna koutou, tēna koutou, tēna koutou katoa.
Ki ngā aihua maha
Haere, haere, haere.
Who I am
Behold my right to speak
IO is the Creator
Tangaroa, Tāwhirimātea and Tāne Mahuta are my gods
The fantail, hawk and albatross are my guides
On my father's side
Pukerangatira to Tauwhare is the mountain
Hokianga is the ocean
Punehu is the river
Matawhaorua is the canoe
Waiparera is my marae
Te Rarawa is my tribe
Tahaawai is my hapu
Paiha is my family
On my mother's side
Takitimu is my mountain
Awarua is the water
Ōreti is my river
Endeavour is my canoe
Victorian settlers is my tribe
Groves is my sub-tribe
Fox is my family
I am Tony Bridge
I stand for a short time
To speak to you
My respects to those who have spoken
Greetings, greetings to you, greetings to all of you
To those who have gone before
Welcome, welcome, welcome.